Slack APIs you should use for compliance and eDiscovery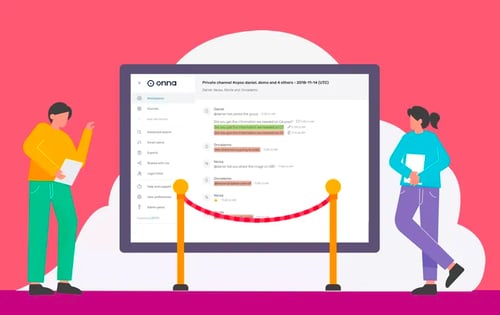 It goes without saying that Slack is a trailblazer in modern workplace communication. As more companies begin to use Slack as a primary means of communication, more business records and sensitive information live in its platform. From a productivity standpoint, this is great news. But from an eDiscovery standpoint? Legal teams have entered uncharted territory.
Luckily, Slack has a set of APIs to access data and make compliance and eDiscovery easy. But if you're asking yourself, "Which ones should I use to best suit my needs?" You've come to the right place. Thanks to our strong partnership with Slack, we've learned which APIs can help make eDiscovery for Slack painless. In this article, we'll share our findings with you.
What makes data from Slack different, anyway?
Think about everything that makes Slack so great to use: images, gifs, video, audio, attachments, links, emojis, threads, channels, the ability to edit and delete messages — the list goes on and on. There's a lot of dynamic electronically stored information (ESI) there, and the more dynamic the ESI, the more complex the data processing, culling, and export will be. This ultimately means that unless you have a proper search, collection, and processing method in place, the Slack data will be almost incomprehensible for responsible legal teams to review. To give you an idea, it'll look a little something like this: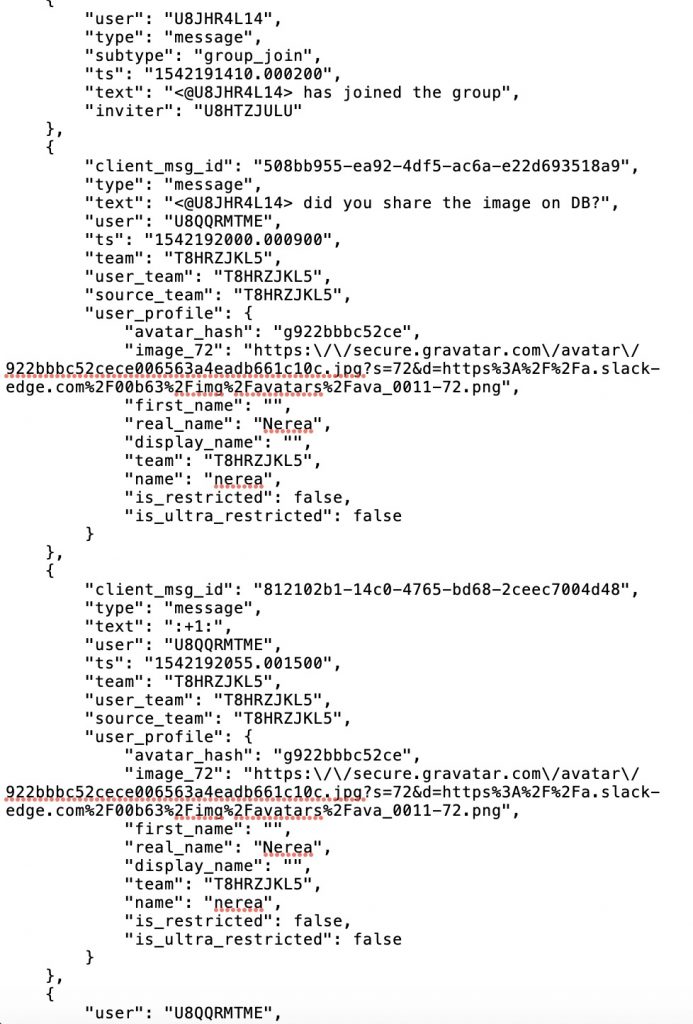 Working with this data will have legal review teams scratching their heads. Not only will you waste time due to inconsistent and illogical rendering, but you'll also run the risk of acquiring huge services and attorney costs. It sounds nerve-wracking, but fear not — Slack's APIs are here to save the day.
So, which is the best API to retrieve information from Slack?
The short answer is that it depends. However, our recommendation would be the Discovery API. Every litigation is different, so the type of information you need to collect may vary, but this API will by far give you the most detailed information. Evaluate what your needs are as you read through the Discovery APIs capabilities.
Discovery API
When it comes to large-scale eDiscovery and compliance cases, Slack's Discovery API is your best bet. This API can integrate with Slack Enterprise Grid and its scope of access is very extensive. The Discovery API gives you access to all resources in multiple workspaces within your Enterprise account all while using a single access token. To retrieve a single access token, you'll need to be authorized with Slack's OAuth Exchange.
But enabling the Discovery API is only part of the solution. When it comes to exporting the data, you'll want to enlist an eDiscovery vendor. Why? The data exported via the Discovery API still comes in a JSON format. Not only is the JSON format extremely incomprehensible, as mentioned before, but it also makes narrowing down the information you need near impossible. The right eDiscovery vendor will be able to save you time and money in this arena by intelligently processing those exports into reviewable conversations.
As Slack's eDiscovery partner, we've seen firsthand how deeper connections with Slack can create more seamless collections. To give you some tangible evidence, just look at the difference our platform makes on that puzzling JSON file: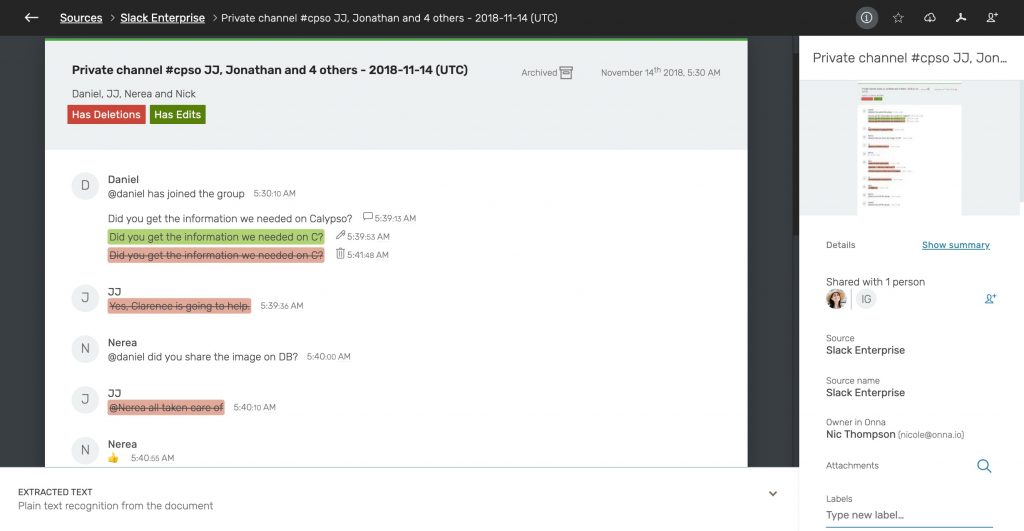 Bottom line, you'll want to a) use Slack's Discovery API if you need to export an expansive data set and b) select a third-party eDiscovery vendor that can help you search across that data set, find the information you need, and export it for review.
With a strong understanding of your Slack plan and the capabilities of these API's, collecting the information your organization needs from Slack can be less tiresome than you think. Remember to consult an IT professional or an eDiscovery vendor who understands the technicalities of Slack. They should help you understand your needs and use them as a roadmap to success.
Want to learn more about how Onna streamlines eDiscovery for Slack? Check out our Beginner's Guide to Slack eDiscovery.
Back to the top