Introducing Onna + OneDrive connector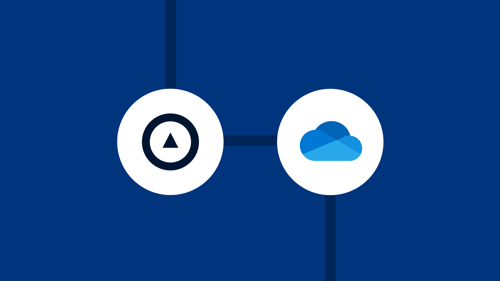 At Onna, we're big on helping IT and legal teams work faster and more efficiently. That's why we're continuously expanding our breadth of out-of-the-box, no-code connectors — empowering our customers with self-serve and defensible collections across their enterprise.
Today, guided by user research and customer feedback, we're launching a new connector for Microsoft OneDrive that will make collections from OneDrive enterprise accounts easier, faster, and more intuitive.
Now every Onna user — regardless of technical skill — can easily find, preserve, collect, and process OneDrive data to support eDiscovery collections, early case assessments, internal investigations, and more.
Leverage a no-code, simple UI
Many tools have a complex UI that can overwhelm and slow down users. Our new, simple workflow makes source creation fast and easy. Get up and running with no-code, configurable access to multi-person OneDrive data in as little as two clicks.
Flexible collection options
With the new OneDrive connector, users with admin permissions in M365 can perform targeted point-in-time source collection, as well as broader ongoing sync of OneDrive data from individual or multiple custodians in a single, intuitive workflow.
Simplify the collection of custodians
Only need to collect from select custodians? Our OneDrive connector can help. As you begin typing custodian names into the search box, Onna will auto-populate a list of users that meet the search criteria and will simultaneously refine as more characters are added or deleted.
Onna for hybrid environments
While Microsoft offers discovery capabilities via E3 and E5 licenses, they only natively capture Microsoft data. This poses a challenge for nearly 80% of businesses that stack their Microsoft solutions with additional best-of-breed apps like Zoom, Slack, and Box. And with the average app portfolio comprising 187 apps in organizations with 2,000 or more employees, finding and managing this data is only growing more complex.
Enter Onna Connectors. Our connectors provide a modern, standardized approach to transforming siloed, unstructured data into actionable knowledge. Our expansion into OneDrive ensures our customers have a consistent and defensible method for collecting the totality of their data in a single, self-service platform.
All Onna connectors come with unlimited access and use, and the new Microsoft OneDrive connector completes discovery and collection of Microsoft's core collaboration, communication, and content app data.
Additional Microsoft OneDrive connector benefits include:
Complete, enterprise-level Microsoft collection and discovery availability (across all OneDrive, SharePoint, Teams, and Outlook data) to leading review and hold systems — at no additional cost
Standard export capabilities that automatically include modern expensive-to-recover attachments (URL links to files)
Fast, intuitive smart search that can be queried simultaneously across all data sources brought into the Onna platform
Enhanced risk mitigation by separately archiving Microsoft and other application data from your primary data store, to minimize data loss and corruption
No limit on the size of files to be processed for collection, indexing, or OCR
Try the new OneDrive connector for free
​​If you're an existing Onna customer, reach out to your Onna representative to enjoy no-cost access to our Microsoft OneDrive, Teams, Outlook, and other connectors.
Or, if you're just getting started, request a demo today.
Back to the top