Webinar
What legal teams need to know about knowledge management
On-demand
Get the recording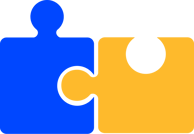 Knowledge management is front and center for legal operations professionals. The rise in remote work and cloud-based collaboration apps created silos of information. Legal departments are addressing these silos and ensuring teams have the information they need to be successful with new tools and platforms.
Specific trends to be discussed include curating legal research repositories and searching for legal information across applications quickly. These trends have accelerated legal search requests, and firms are spending more creating duplicate legal searches and not leveraging research previously purchased.
In this webinar, we explore why legal teams must learn to leverage their resources to streamline in-house workflows, process numerous requests, and the importance of preserving legal documents.
Learn more about:
Trends and technology affecting knowledge retention
Identifying data, information, and knowledge
Building effective legal research repositories