10 things to look for in eDiscovery software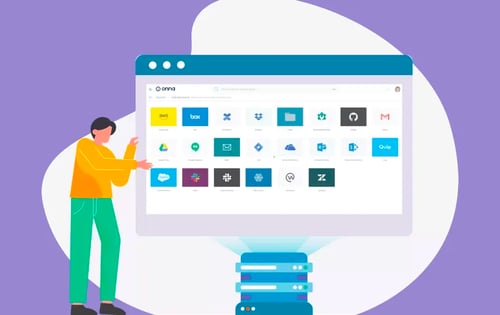 It goes without saying that the eDiscovery process can be daunting. From finding the information you need in a timely manner to exporting data in a review-ready format, there's a lot that goes into its success. Today, more and more organizations are adopting in-house eDiscovery software to increase efficiency and cut back on spending. But how do you find the right eDiscovery software for your business? And how can you ensure you're getting the best one? By looking for the following factors in potential solutions, you'll be one step closer to finding the eDiscovery software that's best for you.
1. Flexible deployment
Before implementing any eDiscovery software, first make sure that its deployment options fit your needs. Whether it be in the cloud or on-premise, your eDiscovery solution should be compatible with your chosen environment and be able to auto-scale over time. To help verify flexibility, ask your eDiscovery software provider what kind of containerization system they use. The Kubernetes container tends to be the most popular as it's supported by Amazon's AWS, Google's Cloud Engine (GCE), Microsoft's Azure, and even private cloud OpenStack. If you choose to deploy on-premise, your eDiscovery software provider should be able to tackle an in-house installation. Whichever option you choose, make sure your eDiscovery software can accommodate your needs.
2. Fast deployment
Not only is it important to have flexible deployment, but also fast deployment. Litigation runs on a tight timeline, so you want to make sure the eDiscovery solution you choose can be set up as quickly as possible. The ideal deployment process should take no longer than one to two business days. Any longer than that, and you're wasting time you could be using towards getting your eDiscovery process underway. This is of course with the exception of on-premise deployment as it typically requires IT teams working together on-site over a longer period of time. Regardless, time is money, so a quick deployment will ensure you're getting the most out of your eDiscovery software.
3. Easy-to-use UX
Just because the eDiscovery process is complicated, doesn't mean your software's user experience has to be. Your eDiscovery software should have an easy-to-use interface to ensure you're getting the most out of its capabilities. When receiving demos, you'll want to look out for clean aesthetics, easy navigation, and plain language inside the platform. This ensures that you and your team will feel confident using the platform which translates into strong productivity.
4. Minimal training
The best eDiscovery software will require very little training to get you started. This goes hand in hand with UX in that if it's easy to use, it shouldn't take you long to get the hang of things. If it's taking your team a long time to understand how things work in the beginning, chances are you'll end up wasting time searching for more answers down the line. If the training period is longer than an hour or two, think again about whether or not this is the software for you.
5. Powerful security
When harboring such sensitive information, it goes without saying that your eDiscovery software should have robust security measures in place. This will help protect against data privacy threats, misuse or loss of data, as well as external and internal access breaches. When it comes to your software provider's security structure, be sure to do your homework. It's a good idea to check to see which security certifications they have such as the EU-US privacy shield, ISO 27001, and Soc 2 Type II. If a provider has not acquired these certifications, or are compliant with regulations specific to your industry, it's a major red flag. When assessing an eDiscovery software provider for security, we urge you to touch base with your IT team to make sure no stone is left unturned.
6. Defensible collection
When it comes to the collection of your data, it's critical that your eDiscovery software uses a defensible method. Although many eDiscovery solutions will claim to have defensible collection methods, nothing compares to solutions with an open Application Programing Interface or API. An open API connects directly to all of your applications and extracts real-time data and metadata, so every file you process is an exact copy of the original. This seamless collection method is incomparable to others due to its speed and accuracy, and should be a focal point when shopping around for eDiscovery software.
7. Data granularity
Your eDiscovery software should be able to identify data at a very granular level. Identifying attributes like date range, user, or sub-source can help you filter down to find what you're looking for. For example, when identifying specific channels in Slack, it's very important to be able to sift through dynamic data (i.e. threads, images, documents) to find exactly what you need, so data type might be a filter you look for. The more information you have, the more cluttered it can be, so having the ability to identify data on a granular level can be your saving grace.
8. Advanced search
Another critical feature in your eDiscovery process is advanced search. Advanced search is the ability to build complex queries based on detailed parameters such as the author, date last modified, or file size, just to name a few. Your team's solution should have a way to search for information through very specific criteria so you waste no time finding what you need. Additionally, it'll help you determine what's worth keeping and what's not to help expedite the review process.
9. Custom workflows
Turns out, defensible collection isn't all that APIs are good for. By settling on an eDiscovery software with an open API, you should have the ability to customize workflows to meet your organization's needs. For example, if you have an in-house document repository, you could build a tool on the API to sync your software to the repository and access the software's search capabilities. By building custom workflows your team can eliminate barriers, increase flexibility, and engage in a more steady, and streamlined operation. This is just one of the many ways an open API can help you leverage your eDiscovery tool's capabilities beyond the use of its platform.
10. Workspace collaboration
Another feature you'll want on your eDiscovery software is collaborative workspaces. Workspaces allow you to streamline communications between people involved in your case. Whether it be another member of your team or an outside attorney, everyone can collaborate on early case management in real-time. For example, if you wanted to run a search on a keyword and share files corresponding to that keyword with your attorney, you can do so directly in the platform. Not only does collaborating in workspaces save time, but they help your team get on the same page far earlier in the eDiscovery process.
Although the list could go on and on, these ten features lay the foundation for a smoother eDiscovery process. By considering these top features, you'll be well on your way to finding an eDiscovery software that works for you and your team.
Ready to deploy a solution that checks all of these boxes? Reach out to Onna to find a plan that works for you.
Back to the top