Introducing Cloud Transfers: A more efficient and secure way to export data for eDiscovery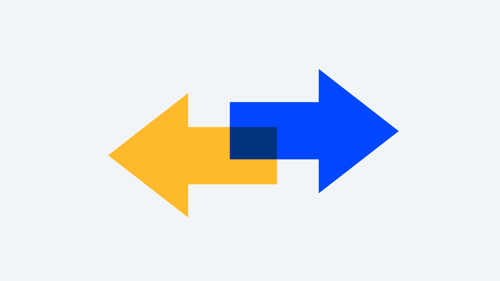 We're excited to launch our new eDiscovery cloud transfer capability.
The legal tech industry's traditional method of exporting electronically stored information (ESI) for review is a bit like filling buckets from the tap every time you need to water the garden. Once the bucket is in place and the water is running, you have to stand by to make sure the bucket doesn't overflow. You then have to transport and distribute the water where it's needed, and depending on the size of your garden, you might even need a few trips back and forth. If this doesn't seem terribly efficient, it's because it's not. And that's why we're grateful for hoses.
Although eDiscovery is a tad more complex than carrying water from point A to B, if you've ever been directly involved in exporting ESI for review, you'll get the analogy. While we've always done what we can to streamline this process for customers, traditional data exports are often manual, time-consuming processes that include:
Setting export parameters each time
Downloading data (often multiple files) locally, then upload to your desired review tool or location (Typically this takes 3+ hrs for a 1TB download and 9+ hrs for a 1TB upload (approx. 500 files))
Monitoring exports until completion
Not to mention the added security risks inherent in downloading often sensitive information to a server or local machine.
Introducing Cloud Transfers
Luckily, there's a better way. We're delighted to launch our latest export enhancement: Cloud Transfers. This new automated workflow enables customers to send exports directly to a secure cloud destination to make transferring data to their chosen review tool a cinch. We've also added the ability to save export templates to enable fast and accurate exports in the future. Importantly, customers can bypass the need to download sensitive exports to a local machine or server, thus maintaining tighter control over their data.
What makes Cloud Transfers a game changer for our customers?
Speed. Doc review can begin sooner when exported data is sent directly to review tools.
Security. Cloud Transfers bypass the need to stage sensitive download files on individual machines or servers.
Automation. Document transfers can be easily monitored with a visual dashboard of progress including automatic notifications of completion.
Repeatability. Exports can be executed faster and with confidence by using saved export templates that eradicate the repeated task of entering parameters each time.
Scalability. Exports can be shared with authorized individuals to offload the management burden from a single administrator.
Building for the future
Our mission at Onna has always been to make proprietary information accessible, useful, and private. In the context of the EDRM, that means doing what we can to streamline processes and enable integration with other eDiscovery technologies so customers can use best-of-breed tools. With Cloud Transfers, we are improving the interoperability between customers' chosen toolsets and we will continue to pursue an open approach that supports their ecosystems. Stay tuned for more exciting collaborative updates to come!
Interested in learning more? Check out our Cloud Transfers capability Help Center article or get in touch!
Back to the top