How to retrieve a Zendesk Support data export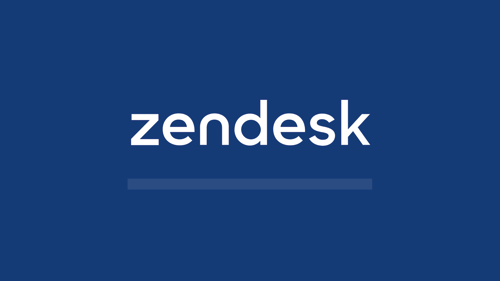 From fulfilling discovery requests to meeting retention requirements, there are plenty of reasons you might need a Zendesk Support data export. As one of the leading cloud-based CRM softwares on the market, businesses trust Zendesk with volumes of critical data. From financial information to PII, a single Zendesk Support ticket can hold sensitive communications and attachments that may become relevant for corporate legal, compliance, IT, or support teams working on different matters.
Whether you need a one-time or routine Zendesk data export, we're breaking down what your options are and some recommended methods. Let's get into it.
Understanding native Zendesk data export options
Zendesk does offer some native export options, however, only customers that have the Support Professional or Support Enterprise plan can access this feature, so be sure to check which one you have before getting started.
You can retrieve Zendesk data exports via JSON, CSV, or XML file if your account owner has this feature enabled. To enable this feature, you'll need to contact Zendesk customer support. It's also important to note, accounts that have over 200,000 tickets to export can only be downloaded in JSON files, and accounts that have over one million tickets can only be downloaded in JSON files in 31-day increments. In addition to these limitations, none of these exports include ticket attachments or suspended tickets, leaving a large gap in the conversation.
Needless to say, when exporting data at scale we don't recommend relying on Zendesk's native features. And, even if you wanted to narrow down your dataset, there is no way to filter through data before exporting it. Zendesk does offer a Support API that allows you to collect only what you need, and has useful endpoints like incremental exports. The fact remains, however, that building a solution from scratch requires a heavy lift from your IT/developer team, which is not ideal if time is of the essence.
Considerations for native Zendesk data exports
To sum up the above limitations, in many cases the JSON export is the only option available. The complex formatting of JSON files not only makes it extremely difficult to understand tickets in context but also gives you no record of attachments or suspended tickets. Not to mention, when accounts break the one million ticket barrier, there is an irreversible loss of any data over 31 days old.
Depending on your company size, how regulated your industry is, and how your people use Zendesk, you'll have varying degrees of need and frequency to retrieve Zendesk data exports. But the bottom line is – the native export option gives you an incomplete picture of your Zendesk environment, making the native option insufficient for Zendesk eDiscovery, compliance, or information governance needs.
So, what's the solution?
When it boils down to it, partnering with a trusted data management or eDiscovery tool is the best way to retrieve a Zendesk data export. Ideally, this partner can connect directly to Zendesk's Support API to pull the most defensible, contextual data possible. Not only does this make review a breeze, but you can feel confident knowing key information isn't slipping through the cracks.
How will you search through it? How will you ensure sensitive information isn't exposed to the wrong people? The right solution will solve these roadblocks and more. Having a fully searchable, up-to-date repository of your Zendesk data will prove more valuable than a simple data dump in the long run, which is what you'll get with the right tool.
If you don't see yourself exporting data on a regular basis and think it'd be hard to make the case for another tool, fear not. There are solutions that connect to Zendesk, and multiple other workplace apps that are also potentially in your tech stack – and we happen to be one of them.
If you're curious how we centralize data from Zendesk and 30+ other workplace apps in one platform, reach out to us here. And don't forget to come visit us again for more industry insights.
Back to the top