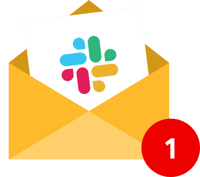 Sitting at over 12M daily active users, Slack has completely changed the way we exchange information and, consequently, how we discover it.
The most recent example? The ruling in Red Wolf Energy Trading, LLC v. BIA Capital Mgmt., LLC.
From public and private conversations to files, gifs, third-party integrations, and more, Slack has become a common source of ESI in litigation. Yet even the most forward-thinking, risk-averse legal teams run into challenges when it comes to capturing and preserving Slack data.
What you'll learn:
What is Slack and what makes Slack data unique

Guidance from recent eDiscovery case law involving Slack
Options for preserving and archiving Slack communications
How to form a proactive eDiscovery plan for Slack