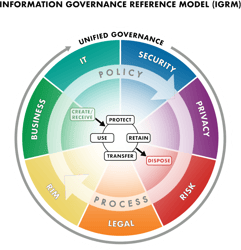 Modern information governance practices are an integral part of the eDiscovery process.
When outdated IG practices are in place, it can be expensive and time-consuming to find, collect, preserve, and produce relevant electronically stored information (ESI) for discovery.
In this webinar, learn how to use proactive methods of information governance to support multiple use cases, improve your risk posture, and increase the return on your eDiscovery investment.
You'll learn more about:
The enterprise data landscape and current trends affecting eDiscovery

How proactive governance can help streamline eDiscovery

Leveraging the IGRM to enhance eDiscovery

Best practices for implementing a modern IG strategy for unstructured data