Webinar
From offer to deal: HSR second request best practices
On-demand
Get the recording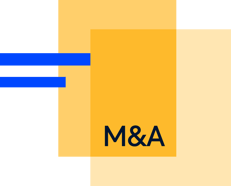 Onna partners with Epiq for a discussion on how new technologies, regulatory shifts, and an evolving economic landscape are transforming the M&A process (again). According to the FTC, HSR filings in 2021 more than doubled from the previous year, reaching a total of 3,644.
This surge in merger and acquisition activity has led the FTC to alter its review process, indicating that parties considering a merger or acquisition should prepare for potential challenges prior to filing.
To add to the complexity, over 83% of reportable transactions that have received Second Requests by either the FTC or DOJ have been challenged.
Learn key considerations and best practices for creating an effective, accurate, and timely response to HSR second requests.
In this webinar, we cover:
Common challenges of data merging
Recent changes to the second request review process and how it affects merging parties
How to accelerate the acquisition of cloud application data
Beyond tools and technology – how to get other stakeholders involved