Why the legal department is key for the future of data management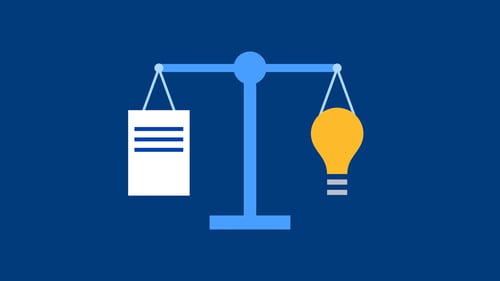 As the proponents of policy and creators of contracts, it's well understood that the legal department's job is, first and foremost, to manage risk. This involves identifying potential legal and regulatory issues as soon as possible, developing a profile of potential legal risks, avoiding those risks with compliance programs, and dealing with the ones that slip through the cracks.
What is perhaps less well understood is how dramatically the concept of "risk" has evolved in recent years. Between digital transformation and technological innovations, new data privacy laws, cyber vulnerabilities, and an increasing spotlight on corporate culture, values and diversity practices — risk management today is not your grandmother's limitation of liability clause. For today's legal departments, risk management goes hand-in-hand with data stewardship. What type of information is retained or destroyed is becoming just as important as how information is organized and leveraged. Yet, data disparity is on the rise.
Cloud-based business applications, in particular, make this job particularly challenging, as Onna COO Kelly Griswold pointed out in a recent article published in The Times' (UK) Legal Innovation Report. For legal teams, the revelation of data disparity most often arises during the eDiscovery process.
We've come a long way from reams of paper in banker boxes, which became data stored on hard drives, then organizations' own servers, and now, the ubiquitous cloud. Add on the fact that cloud-based tools make it easier for dispersed workforces to collaborate anytime, anywhere, and teams are left with more data than they know what to do with. The eDiscovery process today is like searching for a needle in a haystack of systems and apps — causing many teams to contemplate whether or not their organization has a sustainable data management plan at all.
The eDiscovery process has the potential to demonstrate gaps in data management practices and drive real change to the centralization, security, discoverability, and preservation of critical business data. At Onna, we've developed a solution that allows us to connect to the most commonly used data sources, allowing legal professionals to collect data at a forensic level for eDiscovery. But that's not what this article is about…
Harnessing the data that already flows through the legal department's hands for risk-management purposes is how legal teams can (and should) bring strategic value to the table. "Making data consumable, through technology that is easily adopted with no-code deployment, is critical to unlocking value for the legal department," says Kelly.
And for good reason. Today's executives and board members expect general counsel to become leaders in the C-suite. According to Chief Executive, 61 percent of public company CEOs and 40 percent of private company CEOs view their GC as a strategic business partner. Four out of five of those who do not consider their current GC a strategic business partner agreed that it would be ideal if they were. By centralizing knowledge from different data sources, such as contracts, mergers and acquisitions or compliance policies, legal can generate valuable strategic insights for the wider business.
In sum: Legal teams are the gatekeepers to companies' most critical business information, which presents an opportunity to be a key driver in business decisions and strategy. With the right information governance plan and legal tech know-how, there is no telling how far legal teams can go.
Read "From reactive to proactive: how legal teams can use data to unlock business value" in The Times' Legal Innovation Report.
Back to the top