The strategic importance of legal operations in the post-pandemic, hybrid, or digital-first organization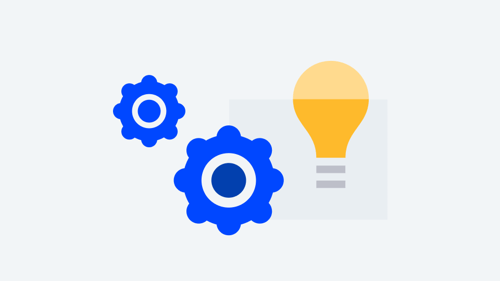 When thinking of the scope of legal operations, the words innovative and venturous likely don't come to mind. And we don't blame you. The role of legal ops habitually focuses on risk avoidance and optimization. But as more companies look to leverage digital transformation to remain competitive, winning legal operations teams aren't only investing in tech, data, and processes, but they're folding it into their overall business strategy.
This puts legal ops professionals in a unique position to step into a more strategic leadership role for three reasons:
They're involved with almost every department in an organization
They have a risk-averse mindset
They have access to vast amounts of company data
However, while technology may enable change, it doesn't govern it.
In this article, we'll share how legal ops leaders can expand beyond spend-reduction by maximizing the value of the information they manage to drive continuous growth for the broader company. First, let's look at legal's involvement in key business functions as this is a critical step to determining how to migrate toward an agile, adaptive, and highly effective legal ops team.
Legal ops teams hold the keys to organizational knowledge
Advancing corporate digital transformation begins with the coordination of business objectives and integration with other business functions, but the role of legal ops is complex as it involves the alignment of people, processes, and technology.
Some key functions overseen by legal ops teams include:
Information Governance: As illustrated by EDRM's Information Governance Reference Model (IGRM), legal ops teams are one of the key business units responsible for managing the lifecycle of information within an organization — from creation to disposition. Risk management and protecting information is one of the most important functions in governing organizational knowledge, and legal ops leaders are already leading the charge.
Electronic Discovery: Companies of 2,000+ employees deploy 187 apps on average. That's a lot of electronic information dispersed across an organization. As a result, locating critical information is becoming more challenging as data silos grow in volume in response to the increased adoption of collaboration tools. Legal ops teams must know how to discover this information to support use cases like litigation, investigations, audits, data subject requests, and even HSR Second Requests to support mergers and acquisitions.
Contract Management: Piling on top of the growing amount of electronically stored information (ESI) is a rising number of organizational contracts. The Institute for Supply Management reports that between 60-80% of all B2B transactions are governed by some form of a written agreement. While Fortune 1000 companies maintain anywhere from 20,000 to 40,000 active contracts at a given time, 57% of business development leaders report that inefficiencies in the contracting process slow revenue recognition. This adds increased pressure on legal ops to keep a handle on every aspect of the contract lifecycle while maintaining complete visibility into where contracts are stored within the enterprise.
The best way to understand a company is through its data, and each of these processes surfaces valuable data that can be used throughout an organization.
Integrating knowledge management with business intelligence
The amount of organizational knowledge that legal ops professionals manage puts them in a unique position to maximize the value of that information across the enterprise, ultimately bringing advanced speed to legal teams to drive new business opportunities and support employee productivity.
This can be accomplished through two primary functional areas:
Knowledge management: The first step to maximizing the use of knowledge in an organization is to centralize it within a search-ready repository. Whereas knowledge management is the process of capturing, distributing, and effectively using knowledge, a knowledge repository integrates data sources in one location and combines multiple processing engines, such as machine learning and artificial intelligence, to automatically capture and index data, transforming it into actionable knowledge and insights. Rather than perpetuating the creation of scattered data silos, centralized knowledge repositories connect people with information, enable team data sharing, reduce costly task repetition, and accelerate response time to requests.
Business intelligence: Business intelligence (BI) can be thought of as a tool, or a subset, of knowledge management as it refers to the procedural and technical infrastructure that collects, stores, and analyzes company data. BI tools enable organizations to quickly uncover hidden trends and actionable insights for making strategic decisions by integrating structured and unstructured data across the enterprise and transforming that data to be easily analyzed and queried. Viewing organizational data in context grants businesses the ability to improve efficiencies, mitigate risks, and discover new business and growth opportunities.
The integration of BI and KM promotes cross-functional knowledge sharing and enables organizations to discover information faster by converting data into knowledge to influence better decision-making.
Ready to turn your legal ops team into a strategic value center?
The technological advances that companies are undergoing don't represent an endgame. To keep pace, or perhaps even stay ahead of these changes, legal ops professionals must be forward thinkers and look to drive digital transformation onward by adopting solutions that will automate operations, help other departments become more efficient, and generate valuable strategic insights for the wider organization.
If you're interested in learning how you can transform your legal ops team into a value-creation center, get in touch here.
Back to the top