We've raised a $27 million series B: Here's what's next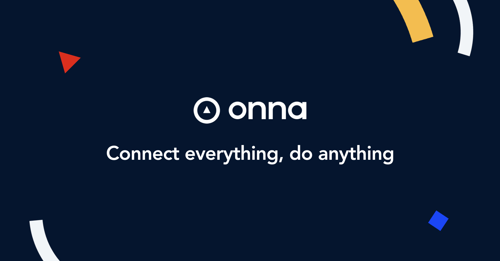 Today, we're incredibly proud to announce the raise of our Series B here at Onna. This $27 million investment is led by Atomico with participation from Glynn Capital, as well as investors from Dawn Capital, Nauta Capital, and Slack Fund. We couldn't be more grateful for all of our investors' belief in our vision and are incredibly honored that Slack, as an integration partner, continues to see the value of our platform for their customers.
As we head into the future, we want to give you a glimpse into how we're using this investment to support our mission and bring our platform to the next level.
We're defining our own category – Knowledge Integration Platform (KIP)
What is a Knowledge Integration Platform?
Knowledge Integration Platform (KIP) is a new solution category that helps enterprises make full use of their proprietary knowledge through the integration of multiple workplace, cloud, or on-premise applications while ensuring data is protected. This enables many existing applications to transform and deliver more value and new use cases — from Discovery and insights to enhanced compliance, as well as the ability to build entirely new applications on top of your existing information.
What constitutes "knowledge"?
Data is numbers and knowledge is human. Knowledge-based information is anything based on human context, input, and collaboration. This includes text, documents, pictures, contracts, articles, emails, chats, and contextualized employee performance information. Given the rise of cloud-based and hosted apps, this knowledge is extremely fragmented in most companies, leaving core IP hard to find and largely unutilized.
Who is KIP for?
From small to large businesses, Onna's Knowledge Integration Platform enables all organizations to do more with their knowledge. While obviously useful for IT professionals and CIOs for data protection and compliance, KIP predominantly aims to empower knowledge workers by giving them instant access to an entire organization's knowledge and enabling them to use it in new and intuitive ways.
What's next?
Onna has always been built on the concept of KIP. With a sustainable API infrastructure and an open platform mentality, Onna was designed for the future. Our platform enables users to centralize knowledge from any source, enrich that knowledge through ML/AI, and build any application on top of it. Now, we will deepen our knowledge integration through the expansion of our ecosystem for partnerships and integrations, and further improve our user experience. To make this all possible, we will continue to assemble the best of the best on our team. That said, we're hiring! If this sounds like an exciting opportunity for you, feel free to check our jobs here.
As we embark on this new chapter, we'd like to thank our customers, our friends, and our team both past and present, for being a part of the Onna journey. We would not be where we are today without you.
On(na)ward!
See here for our media press kit: Logos, team, founder and product shots
Back to the top