Managing contracts at scale — Are you prepared?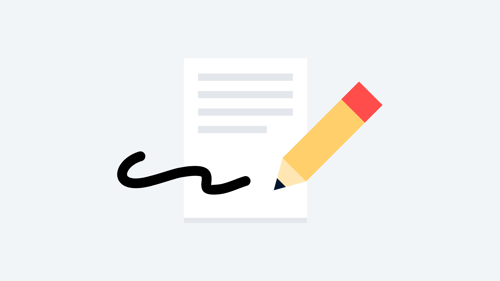 The typical Fortune 1000 company maintains 20,000-40,000 active contracts. With so many contracts to manage and legal fees for contract review approaching as much as $3,000 per contract, contract management and review can be burdensome and expensive. In addition to daily workloads that include locating contracts across multiple repositories and tracking expiration and auto-renewals, so much of contract management is dependent on the project at hand. Whether it be a company's recent M&A deal or the adoption of a new Contract Lifecycle Management (CLM) platform, the need to locate and review contracts in a timely, efficient manner is crucial to any organization.
In addition to business needs, when an external event happens that potentially impacts a large percentage of your contracts all at once, the downstream contract workload can rapidly become unmanageable. So how can you prepare?
World events affecting contracts
Consider these recent events of the past two years:
Force Majeure Clauses review during the COVID-19 Pandemic: When the start of the global pandemic in 2020 forced many businesses to shut their doors, organizations had to conduct a large-scale review of their contracts to determine how the Force Majeure clause in their contracts addressed this unforeseen event, putting Force Majeure clauses to the test like never before.
Replacement of LIBOR with SOFR: In 2021, the Financial Conduct Authority —the United Kingdom-based regulator of the London Interbank Offered Rate (LIBOR) — announced the publication of 1-week and 2-month U.S. dollar LIBOR will cease after December 31, 2021, directly affecting the U.S. dollar LIBOR settings. The LIBOR rate was replaced by the Secured Overnight Financing Rate (SOFR), which required a large-scale effort to update contracts to use SOFR instead of LIBOR for calculating interest on contracts.
Every contract is different
There are many different types of contracts that can exist across multiple repositories in an organization. Some examples of contracts your organization may be managing include:
Master Service Agreement (MSA)
Statement of Work (SOW)
Procurement Contracts
Nondisclosure Agreement
Non-Compete Agreement
Partnership Agreement
General Employment Contract
Contractor Agreement
Carrier Agreement
Indemnity Agreement
Carrier Agreement
Property And Equipment Lease
With so many different types of contracts in the mix, it can be difficult to review or even extract the desired information from the contracts within your organization. Manually sifting through seemingly similar groups of contracts can quickly lead to challenges. Two problems that may arise include:
Updated contract templates: Templates routinely evolve over time as the needs of an organization change, so even the same types of contracts may appear different upon comparison.
Paper and image documents: You also may have legacy contracts that are still in paper or image form, with no readily available text to search. Extracting text from these types of contracts can be difficult without the right tools.
Preparing your organization for handling contracts at scale
The rise in use of collaboration, communication, and content apps has fragmented information within many organizations, including information related to contracts. The challenge of reviewing contracts when needed is exacerbated by locating the contracts in various data silos within your organization. This can make it difficult to quickly and efficiently identify which contracts are impacted and reviewed so the appropriate action can be taken, driving up contract review time and costs.
Centralizing and classifying your contracts in a searchable knowledge repository minimizes the task repetition and enables you to quickly identify the contracts impacted by the event at hand. This allows you to:
Dedupe, organize, and understand your contracts to help answer questions like, "Which contracts over $1m, with an auto-renewal clause, are coming up in the next 90 days?".
Rapidly search and pinpoint contracts augmented with metadata including contract type, executed versus draft, jurisdiction, renewal terms, commercial value, and foreign language.
Automate and speed up lengthy manual processes in preparation for a new contract lifecycle management system, to support M&A, eDiscovery, compliance, and more.
To learn more about Onna's Contract Discovery Solution, check out the video below.
Interested in learning how to efficiently streamline your contract discovery process? Watch our on-demand webinar, "What the future holds for contract discovery and optimization" here.
Back to the top