Whitepaper & Template
The best data retention policy template to get you started
Download now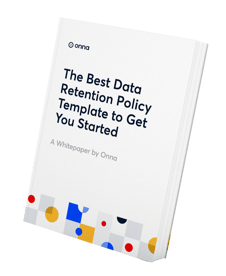 In the era of cloud-based apps, it's no mean feat for organizations to comply with industry guidelines and laws with it comes to outlining what data needs to be stored, how it should be stored, and for how long. However, the right data retention policy template is a good place to begin.
In this white paper, we'll walk you through data retention best practices and give you a customizable retention schedule to help you get organized and gain better visibility into your data's lifecycle.
Get the whitepaper and template!