REPORT
2023 eDiscovery Unfiltered Mini-Report
How are legal professionals responding to the growing challenges of managing and integrating data into eDiscovery workflows?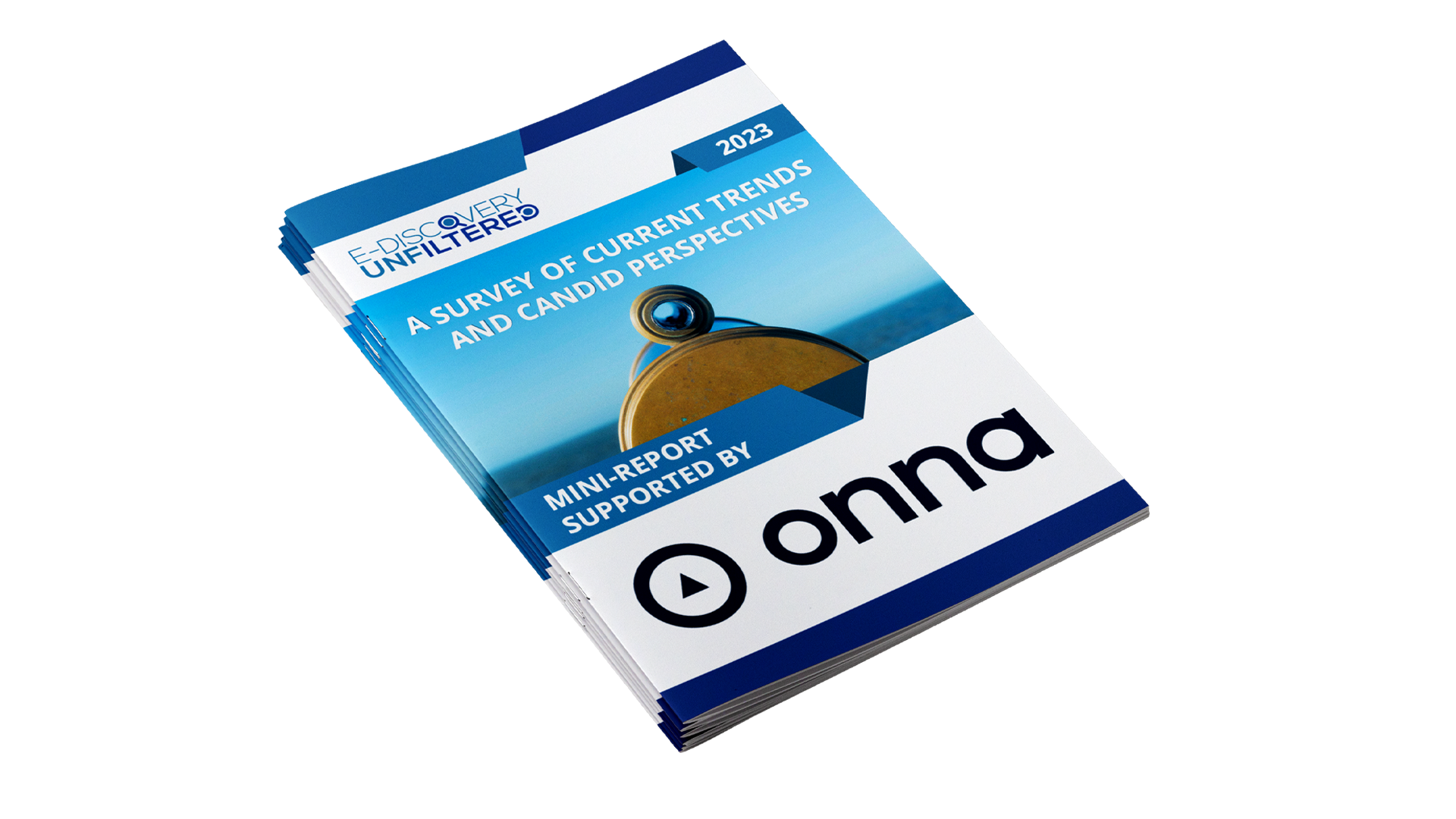 Ari Kaplan Advisors has released a focused report on the growing influence that work collaboration tools have on organizing, utilizing, and managing data effectively for eDiscovery. The data presented in the report comes from a survey of 30 individuals responsible for eDiscovery decision-making. This group includes eight in-house lawyers, eight in-house legal professionals, eight law firm partners, and six law firm litigation support leaders.
The mini-report explores the specific challenges faced in organizing and utilizing collaboration data. It also examines the level of difficulty that managing this data presents and considers whether the overall approach an organization takes to data management impacts the effectiveness of eDiscovery processes.
Sponsored by Onna.