Meet our enhanced Microsoft Teams connector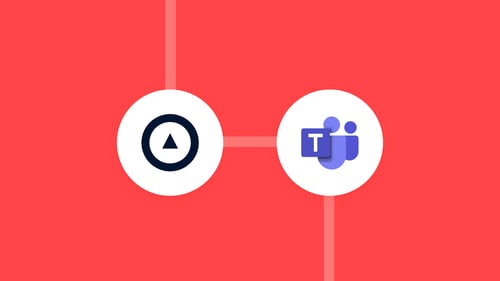 As production of cloud collaboration data becomes a standard request during the eDiscovery process, modern organizations need to get intimately acquainted with the applications they use. How are their employees interacting with them? What data types do they produce? And how effectively can they be accessed for eDiscovery?
After a record-breaking year of cloud app adoption in 2020, these questions are urgent now more than ever. And with Microsoft Teams leading the pack of highly adopted apps, we knew giving organizations a fully contextualized view of Teams data was next on our to-do list.
The Microsoft Teams era
It's no secret that the usage of Microsoft's communication platform skyrocketed with remote and hybrid working, leaving legal and IT professionals without much time to prepare. In fact, 49% of legal and IT leaders have already encountered an eDiscovery or internal investigation request for Teams data in the past 12 months. Yet, less than 50% of these same leaders feel that Microsoft's native archiving capabilities meet their needs.
Now that these styles of work are permanent fixtures for many companies, Teams' popularity isn't slowing down anytime soon — which makes the ability to confidently access, find, and control this data all the more important. It speaks to a broader issue of retroactive information governance that's occurred after Teams, and many other apps, were ushered in overnight. As the dust settles, legal and IT leaders continue to ask themselves, "What have we missed?" and "How can we make discovery and governance more sustainable?"
Onna for Microsoft
The good news is that with our Microsoft Teams connector you can easily find, access, and protect your Microsoft data, along with other third-party application data, all in one platform. Onna allows you to extend collections across the entire scope of Microsoft Teams instant messaging, including one-to-one chats, group chats, and channel messages, along with any shared attachments, reactions, and emojis. This includes messages from custodians who have been inactive in a Teams chat or channel.
While some eDiscovery capabilities are built into E3 and E5 licenses for Office 365 and Microsoft 365, they only natively capture Microsoft data. This poses a challenge for the nearly 80 percent of businesses that supplement their Microsoft solutions with additional best-of-breed apps like Zoom and Slack.
In addition to seamlessly collecting both Microsoft and third-party data in real-time, Onna offers several other benefits for customers who need additional capabilities over those built into Microsoft. These include:
Enhanced risk mitigation by holding Microsoft data in a separate archive from customers' primary data store to minimize data loss and corruption
Fast, intuitive, high-performance search that can be queried instantly across all applications at once
Deep indexing and classification for more complete and defensible collections, processing, and search
The platform solution to data fragmentation
The truth is that while Microsoft Teams is a complex app, it is only one of many scattered across the enterprise. That's why we built Onna with granular, API-based integrations to the most popular collaboration and productivity tools, enabling companies to defensibly capture the totality of their data in a single, self-service platform. Not only does our solution empower legal and IT to take a more proactive approach to eDiscovery, but it also gives them a centralized view of their data like never before — and this is just the beginning.
Learn more about Microsoft Teams eDiscovery here and book a demo to see Onna in action.
P.S. — Our Microsoft Exchange connector has also been enhanced to rapidly collect a higher volume of email accounts, better enabling both case-specific collections and the ongoing syncing and archiving of email data. Read all about it here!
Back to the top