5 key trends in eDiscovery for 2023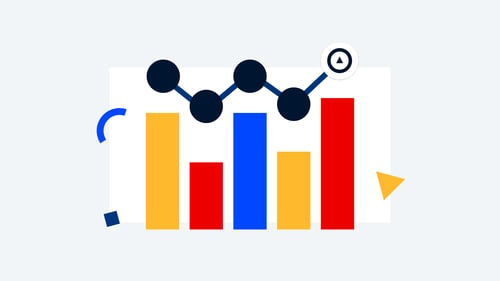 Conducting eDiscovery can be tricky at the best of times – tight deadlines, multiple sources, numerous custodians, and resource constraints to contend with – and now there's a potential economic recession on the horizon. So how will all this unpredictability affect eDiscovery in 2023? Here are some possible ways:
1. Growing SaaS and cloud-based technologies will create more discoverable data
According to a recent Gartner report, SaaS makes up the largest share of the cloud service market and more than half of the overall software market. This segment will undoubtedly increase during 2023 and beyond. Because SaaS allows data to be accessed from any device with an internet connection and a web browser, more SaaS means more discoverable data – much of it unstructured data. Information governance is the key to maximizing the growing volume of data (while minimizing the costs and risks of keeping it) and to account for it throughout its entire lifecycle, from creation through use and retention to defensible deletion.
2. Automated technology will streamline workflows and early case assessment
When a dispute arises, weighing your legal and financial exposure becomes urgent. Early case assessment – measuring the scope of information relevant to the issues – is an essential first step in minimizing the downstream costs and overall risk. However, the growing number of collaboration, communication, and content apps, along with the amount of data they create, make the ECA process challenging. Nonetheless, legal technology quickly identifies what is relevant. When supported by continuous sync and federated search across multiple sources, it helps preserve, collect, cull, and review data in one central location.
3. Collaboration within and across departments is becoming mission-critical
It can be impossible to comprehend the vast amounts of data in the workplace. Corporate knowledge is lost in the many workplace apps that have become siloed stores of mainly unstructured data. However, collaborating between departments is more than just cooperating with team members. Instead, it involves fostering a shared vision, mutual respect, and a deeper understanding of team members' roles. Cloud-based eDiscovery platforms help organizations solve this challenge by providing a single, secure, and centralized way to access and manage information.
4. Uncertain macroeconomic climate will lead businesses to seek greater ROI from their tools
Companies are experiencing increased volatility in the macroeconomic climate affecting the stock market, inflation, and overall spending, causing many leaders to question how they can grow their organizations during such instability. However, according to a Gartner survey, 64 percent of board directors intend to increase their tech spending through 2024, proving that it is possible to continue innovating and moving forward in an uncertain climate. But simply purchasing and implementing technology tools won't be enough. Companies need the right tools, people, and strategy to work together to leverage digital transformation and achieve the most significant ROI possible.
5. Watch this space for how ChatGPT will impact legal
ChatGPT, the latest offering from research company OpenAI, is a new language model – a "chatbot" that enables users to generate complex text with simple prompts. This AI creation that runs on a smartphone has the potential to change the legal industry forever. Case in point: A first-of-its-kind AI lawyer will represent a defendant in traffic court next month. Although the CEO of DoNotPay, the company that created the "robot lawyer," says the goal is to "democratize legal representation by making it free for those who can't afford it," lawyers remain skeptical, and the technology isn't legal in most courtrooms.
Microsoft has even discussed incorporating OpenAI's artificial intelligence in Word, PowerPoint, Outlook, and other apps to help customers automatically generate text using simple prompts, signaling that it's only a matter of time until we see these communications crop up in eDiscovery.
Manage your upcoming eDiscovery challenges with Onna
The non-stop explosion of digital data, an unstable economy, and the rapid advancements in artificial intelligence will undoubtedly play a significant role in the future of eDiscovery. To learn more about these trends and what else might impact eDiscovery in the coming year, watch our new webinar, "Top eDiscovery Trends for 2023 (And What They Mean for You)," today.
Back to the top