The power of APIs in modern eDiscovery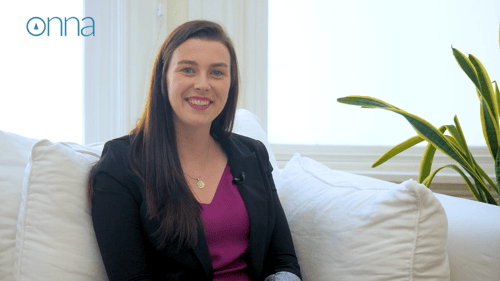 APIs — everyone talks about them, but what exactly do they do? And why should legal teams care about them? These are the questions we set out to answer in this month's webinar — "The Power of APIs in Modern eDiscovery." We were lucky to be joined by two seasoned experts in the legal tech space: Mark Pike, Senior Product Counsel at Slack and Bob Brownstone, Technology & eDiscovery Counsel at Fenwick & West LLP, to reveal why APIs are the key to collecting from emerging technologies.
Here's what we learned:
An API (Application Programming Interface) is essentially how one application talks to another application, website, or operating system. In the case of eDiscovery, it's the best way to defensibly extract data from a data source.
Screengrabs are a primitive method of collection. Legal teams can run into authentication issues in court and also miss key evidence by neglecting to sync and archive data over time.
The more data you have, the more control you should have over it. Every company using emerging tech should be assessing what enterprise plans they have and how they can best prepare themselves in the event of litigation. By implementing an API-driven eDiscovery tool, you guarantee the most protection.
Bob:
Having worked with tons of high-tech clients who are often the first to adopt emerging workplace apps, Bob has experienced the problems that arise first-hand. In the beginning, he often found difficulties collecting from wikis, conversations in threads, and all the attachments and links that go with them. Bob's team was finding that without APIs, data was not being exported in a comprehensive manner, making review extremely difficult.
In a Slack collection, Bob's team would previously go to a trusted vendor and have them code some scripts from scratch to make an "ad hoc API." Even still, they had to convert data into a format compatible with their review platform.
Bob's team has found Onna to be the best tool for collecting from Slack thanks to its open-ended API.
Mark:
Slack understands that companies are doing work differently these days. The platform is a central hub for third-party integrations and collaboration workflows, where tons of dynamic data is being stored, so having a forward-thinking eDiscovery approach is important to Mark and his team.
Mark emphasizes that when working with Onna, there are no screengrabs, you're getting unique metadata that makes Slack activity more traceable and useful. Mark encourages anyone who uses Slack to future-proof their data by integrating with Slack's discovery API to meet internal governance needs.
Slack has a secure backlog to preserve and archive everything that goes on inside the platform. Whether it's a conversation you're having or a third party application you're using, you will be able to find it.
Slack's Discovery API can be leveraged to collect, search, and retain information in accordance with company policies.
Slack's Audit log API can be used to detect suspicious activity and triage any threats or security issues. Additionally, it helps parse through metadata to see who has access to what files.
To watch the full webinar, see the video below. And don't forget to keep up with us on Twitter and LinkedIn for more content.
Back to the top