Our takeaways from the Forrester Now Tech: Information Archiving Report, Q2 2021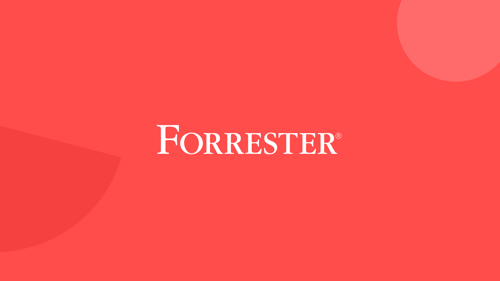 As data types and sources change, how companies manage their information has to evolve. Whether they're searching data to fulfill discovery requests or applying granular retention policies across multiple apps, information stakeholders have their work cut out for them. The good news is that there are information archiving technologies that can lighten their load.
But what are these information archiving technologies, and how do they help? Better yet, what challenges are there today and on the horizon that they help solve? These are the questions we believe the Forrester Now Tech: Information Archiving Report set out to answer — and this is what we learned.
Challenge #1: Keeping tabs on new content, communication, and data types
The COVID-19 pandemic gave rise to a distributed workforce. Companies that hadn't already adopted collaboration tools, like Slack, Microsoft Teams, Google Meet, and Zoom, suddenly had to out of necessity. Now that employees are comfortable with these tools, they aren't going away.
These new apps mean there are much larger volumes of digital conversations for companies to archive, including challenging file types like large video files from virtual meetings. More importantly, companies need to apply proper retention and defensible deletion of this data, which could be relevant to future litigation or investigations.
Choosing the right vendor to handle increased data volume and varied data types is essential. Many legacy archive vendors struggle to keep up with the demands new cloud apps create. They often focus on locking in customers with proprietary data formats, making it difficult to export meaningful data when needed. In some instances, legacy vendors become costly by driving customers to pay per integration.
Our thoughts
Most platforms today are cloud-first, according to the report. We believe organizations using numerous cloud-first collaboration apps can benefit from:
API-based integrations to collect data in its native format
A centralized data location for easier discovery
Customizable automated retention policies based on different data sources
However, not every archiving vendor offers these features. With the right vendor, organizations can capture all their key data, access it in a centralized location, and make the most of it for data-driven decision-making, compliance, and risk mitigation.
Challenge #2: Moving beyond minimum compliance
Compliance with state and federal regulations should be the minimum requirement when it comes to mitigating the risk of litigation, security breaches, and regulatory fines. When thinking about the future of compliance, especially the likelihood of more state-by-state data privacy laws, it's not enough to merely knock on wood and hope these laws won't apply to you.
Instead, organizations should steadily move toward proactive measures, including creating robust information governance and privacy policies, monitoring internal compliance by enforcing those policies, and spotting and addressing problematic employee behavior promptly.
Our thoughts
To push toward proactive measures, we believe organizations need a solution with advanced indexing, search, and eDiscovery capabilities. After all, if you can't find your data, you can't apply appropriate controls. Authorized information stakeholders can also leverage search for additional tasks, such as monitoring internal communications and how employees use sensitive or confidential data.
To ensure organizations can search their data quickly and easily, they should look for a solution that consolidates large volumes of data in a centralized, intuitive platform. The platform should also offer the ability to filter, tag, and view data types in near-native format, allowing companies to uncover the most relevant information during any search.
For continuous monitoring purposes, organizations should seek a solution that alerts them when sensitive keywords or PII are mentioned in conversations. The sooner decision-makers are aware of non-compliance or risky behavior, the sooner they can address it and prevent harm to the company or a customer.
Challenge #3: Extracting more value from archived information
It's one thing to archive information. It's another to ensure your data is accessible and useful over decades, and to have the tools to leverage it in decision-making processes, investigations, and litigation strategies. Organizations are accumulating larger amounts of data, which means larger amounts of knowledge — but are they able to find and use it effectively?
The challenge is moving beyond siloed data sources and manual processes, which are too cumbersome, costly, and ineffective for modern needs and data volumes.
Our thoughts
Thankfully, information archiving technology is advancing beyond manual categorization. Organizations can take advantage of a platform offering machine learning and natural language processing capabilities. These help extract value from data through deep metadata extraction, optical character recognition, and image object detection.
These technologies automatically identify and categorize varied data types, including audio or images of text. A platform that also offers granular indexing based on extracted value supports powerful, accurate searches.
Most importantly, taking full advantage of the organization's data through ML and targeted searches can lower downstream legal costs. Filtering, tagging, and near-native document viewing reduce data volumes and identify what's most relevant faster. These features are effective for early case assessment and can ease the burden of eDiscovery or other investigations.
Conclusion
While capturing, preserving, and producing records of business decisions and communications across a range of content, sources, and data types is challenging, technology exists that can meet these needs and more.
Onna is delighted to be included in this Forrester report on the value companies can expect from an information archiving provider and selecting the one that best meets the compliance requirements of your industry.
If you're interested in learning more about Onna's archiving capabilities, get in touch!
Back to the top