Onna Announces New Pay As You Go Offering for eDiscovery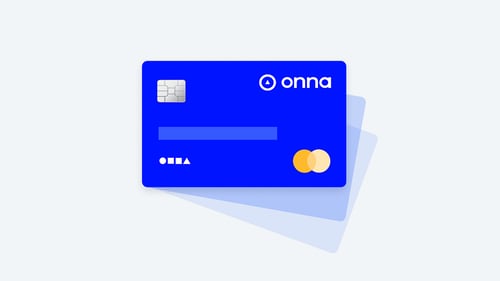 Provides legal service providers, law firms, and in-house legal teams with the features and benefits of Onna eDiscovery for small matters or one-time discovery cases
New York and Barcelona — 15 February, 2022: Onna, the knowledge discovery leader, today announced a new Pay as You Go offering for its eDiscovery solution, creating a simplified online subscription experience that makes it quick and easy to get started with Onna eDiscovery.
Onna eDiscovery is trusted by some of the world's leading corporations and service providers to rapidly identify, defensibly collect, review, preserve and export data for litigation, investigations and audits. Built on Onna's Knowledge Integration Platform, it connects out-of-the-box to today's remote work applications and centralizes eDiscovery with a self-service tool that enables users to search across all their information in one place, cull relevant data, and export only what's needed, cutting time and review costs.
With the new Pay as You Go service, users can collect, process and search across enterprise data from a range of applications, including Slack, Box, Dropbox, Google, Microsoft, Zendesk and Zoom. It is Onna's lowest-cost and scalable plan for organizations that need support for one-time discovery cases and can be set up with just a few clicks, getting users up and running with defensible eDiscovery in minutes.
In addition to Pay as You Go, Onna is also releasing a Free Trial, which provides 14-day access to Onna eDiscovery at no cost.
"Onna is committed to empowering legal teams and our partners with modern technology to address today's greatest eDiscovery challenge: pinpointing the information that matters most across the vast unstructured data created by today's collaboration, communication, and content apps. With these new offerings, we are making it easier for any legal team to access and benefit from this technology," said Jose Lazares, Chief Product Officer at Onna. "Ideal for legal service providers and small-to-medium-sized law firms or in-house legal teams requiring limited eDiscovery support, or for anyone who simply wants to understand how Onna can support their business needs, we want to give all legal teams the power to modernize their eDiscovery approach."
To learn more and get started with Pay as You Go or a Free Trial, visit here.
About Onna
Onna integrates knowledge from workplace applications, allowing organizations to unify, protect, search, automate, and build on top of their proprietary knowledge. With the rise of cloud-based and hosted workplace apps, knowledge is extremely fragmented and difficult to access in most organizations, costing businesses huge amounts of time and money in searching for their own information.
Onna's Knowledge Integration Platform connects to many of the most popular applications, including Google Workspace, Microsoft 365, Slack, Dropbox, Salesforce, and many more. It supports eDiscovery, information governance, knowledge management, archiving, monitoring for private and sensitive data sharing, and building bespoke internal workflow apps using proprietary information.
With headquarters in New York City and Barcelona and teams in Raleigh, San Francisco, Toulouse, and London, Onna supports some of the world's leading companies, including Dropbox, Electronic Arts, Fitbit, Lyft, and NewsCorp. Onna has raised more than $50M from investors, including Atomico, Dawn Capital, Dropbox, and Slack Fund. To learn more, visit www.onna.com.
Media Contacts
pr@onna.com
onna@thepr.network
Back to the top