How Onna and Zapproved are transforming legal hold management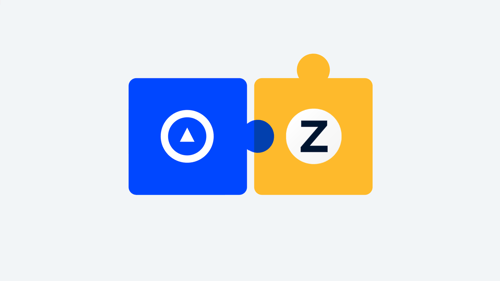 Our new integration allows customers to automatically preserve Slack data for legal hold.
In February 2021, we shared the news that Onna and Zapproved were teaming up to tackle unstructured data and make information more discoverable. Today, we're delighted to announce the first fruits of that labor: A direct integration between Onna's Knowledge Integration Platform and Zapproved's ZDiscovery platform. This integration offers Onna and Zapproved's shared customers a more seamless legal hold experience than ever before, particularly for unstructured data.
Through this integration, customers will be able to automatically preserve Slack data at the point of hold issuance — something that was not possible before. Slack legal holds initiated from Zapproved's ZDiscovery Preserve are instantly applied to archived data in Onna, significantly reducing the time and costs associated with preserving Slack data.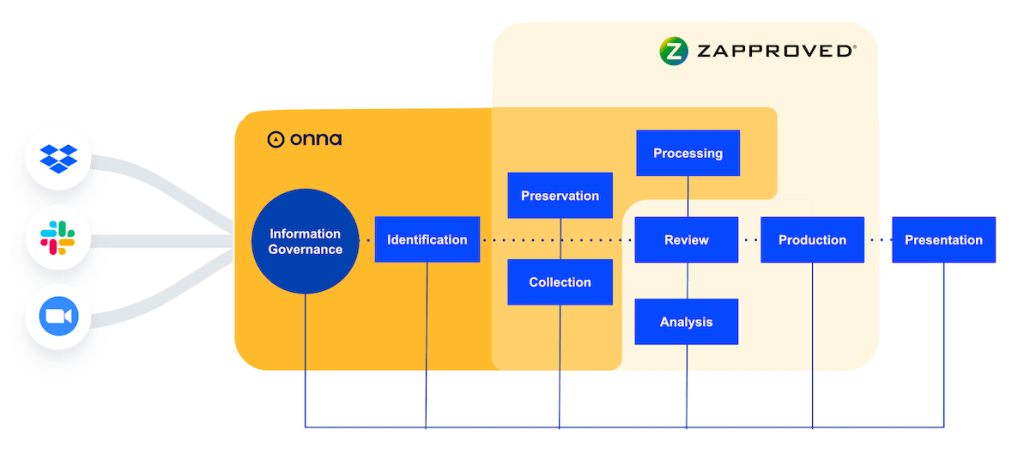 The unstructured data challenge
Until now, businesses have struggled with a way to deal with legal hold management for unstructured data. Traditionally, preserving Slack data has required multiple steps, including notifying custodians from a legal hold platform, followed by a repeated process to identify, collect, and hold Slack data from a separate platform. Starting first with Slack and then expanding to other applications, this new integration enables customers to place holds and send out communications seamlessly. Here's how:
A single hold for selected custodians in ZDiscovery Preserve can be automatically applied across multiple data sources in Onna.
Data can be searched, culled, and exported for review at any time, which improves legal self-service by creating less dependence on the IT department.
The integration can be set up quickly and easily, and features an intuitive user experience that allows for rapid time to value.
A new paradigm for streamlined eDiscovery
eDiscovery is not a single problem to solve, but rather a multi-stage workflow that requires targeted technology to address. Together with Zapproved, we're providing a leading experience across the entire EDRM, giving customers a comprehensive solution where the integration of technologies is already taken care of and not an additional responsibility to manage. We're delighted that our new integration enables corporate legal teams to find, preserve, and extract meaning from vast amounts of unstructured data.
We believe that the seamless integration of complementary best-in-class solutions can solve customers' complex and multifaceted eDiscovery workflows better than any single "end-to-end" solution. Our partnership with Zapproved is a major milestone and proof of concept in this journey. We're excited to keep working towards a more collaborative and innovative future of legal tech that always puts customers first.
If you're interested in learning more, get in touch!
Back to the top